Our knowledgeable staff are always available to assist you. Whether it's about pricing, safety, or scooter features, they will be happy to address any concerns you may have. We will also provide you with a detailed explanation of how to operate the scooter and safety guidelines to follow. Don't foget to ask about recommendations on the best routes to take and places to visit in Banff.
Renting a scooter is a fun and unique way to explore Banff, and The Banff Scooter Company is dedicated to making your experience as enjoyable as possible.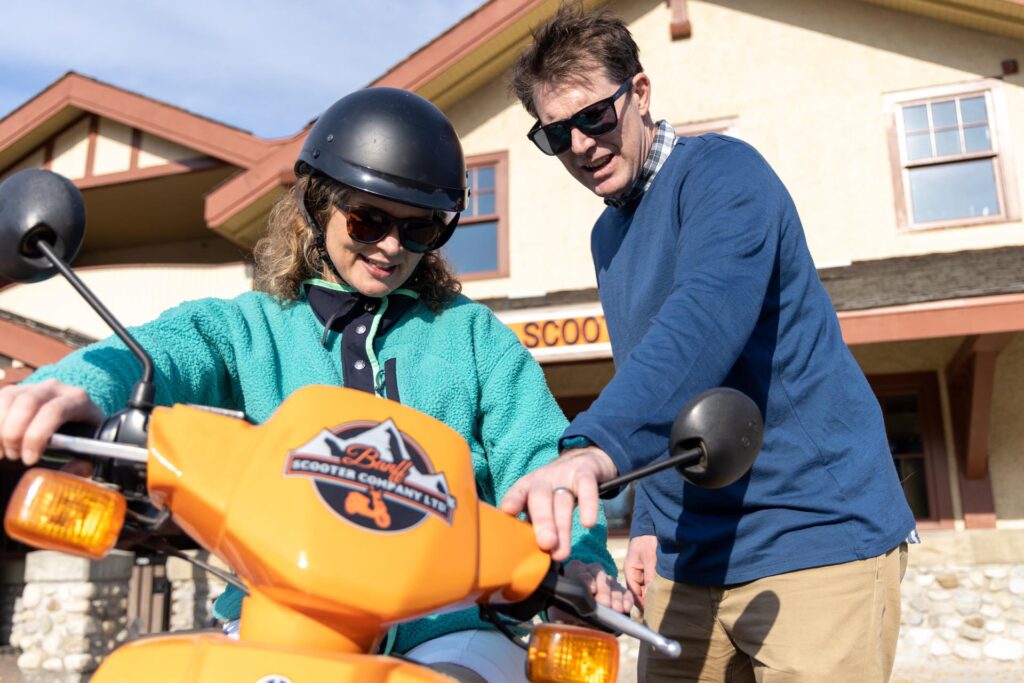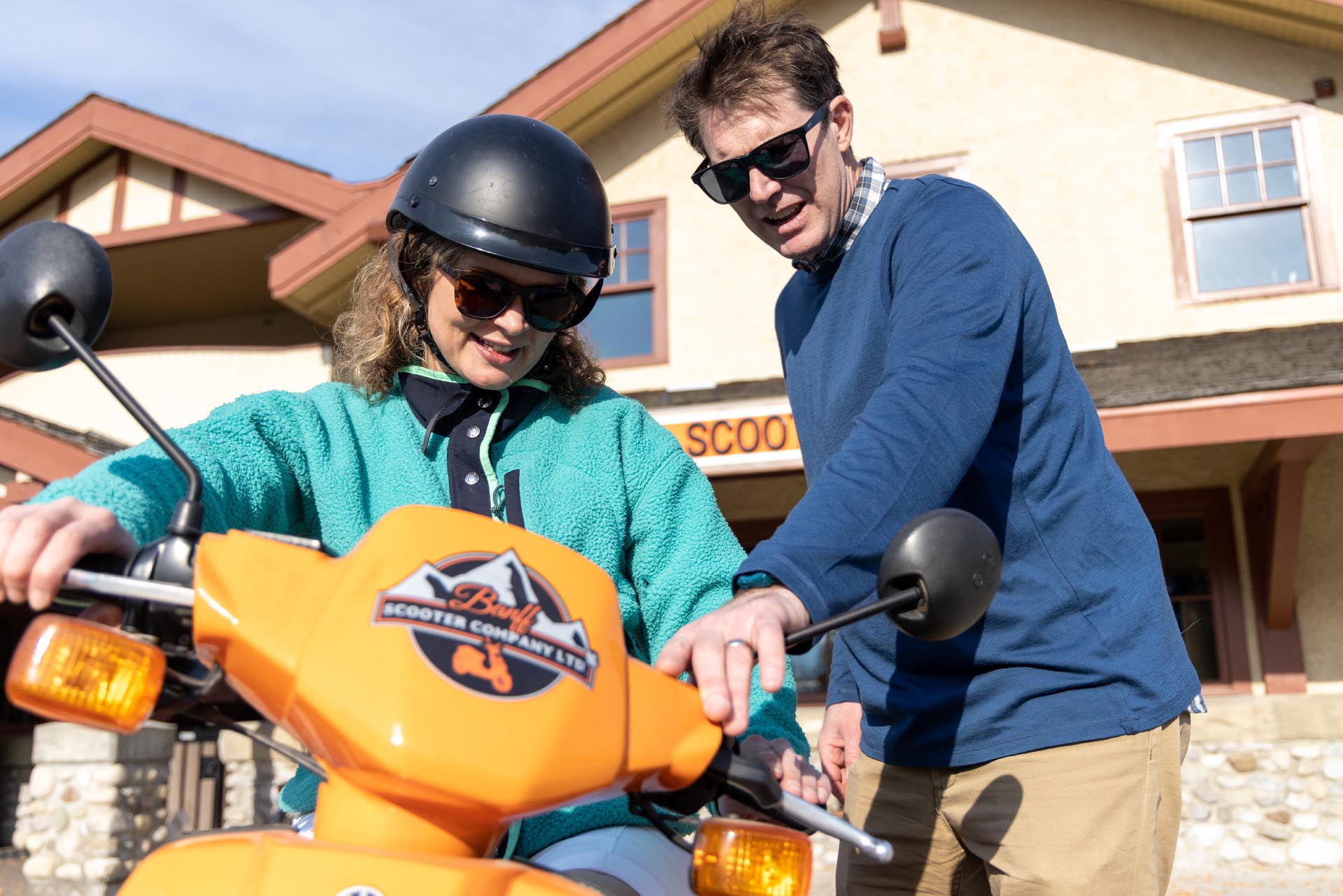 Ask about our multi-hour discounts
Our scooter rentals offer self-guided tours, allowing you to explore Banff's best spots at your own pace, creating a personalized and memorable experience. Along with your scooter, you will receive a correctly fitted, certified helmet that must be worn at all times while riding your scooter.
Before you head out on your ride, our staff will happily make suggestions on the best places to go in the time that you have, but prior to hitting the road, we always take you through some basic training and assess your confidence and ability riding the scooter.
Guided tours are also offered, please ask our friendly staff for more details or call 403-762-4421.
Yes!  For a fee of $40 ($60 return), we can deliver a mobility scooter anywhere within the Banff townsite.
Yes!  If you rent a scooter for multiple days, you can charge it wherever you are staying.
Yes!  All of our mobility scooters are collapsible and fit into the trunk of most small SUV's.
Yes!  You can rent a mobility scooter for up to five days at a time.