A great solution for people with limited mobility
Renting a mobility scooter in Banff ensures an inclusive and enjoyable trip for all. Visitors can spend more time outside enjoying the scenic beauty of Banff! Participate in outdoor activities such as visiting local shops & attractions, wildlife watching and making memories with family and friends!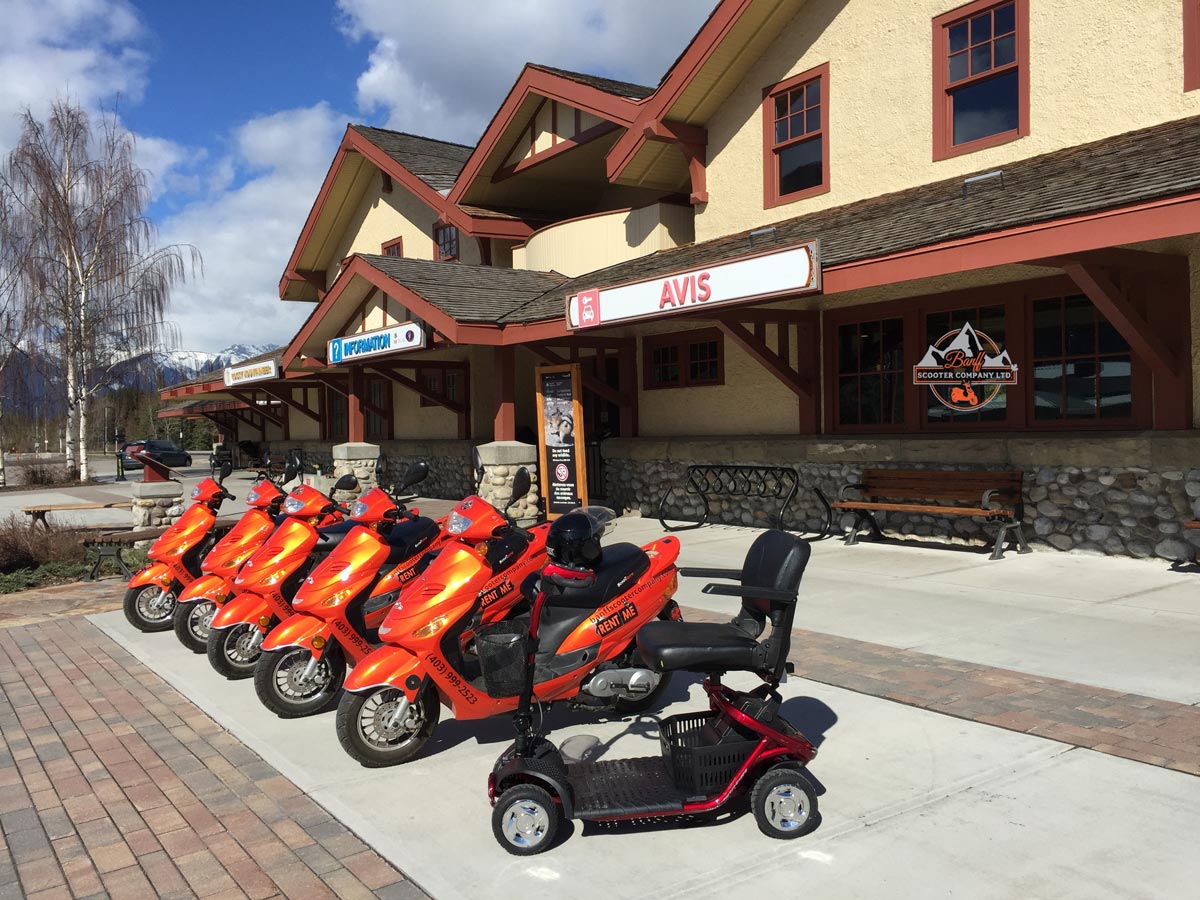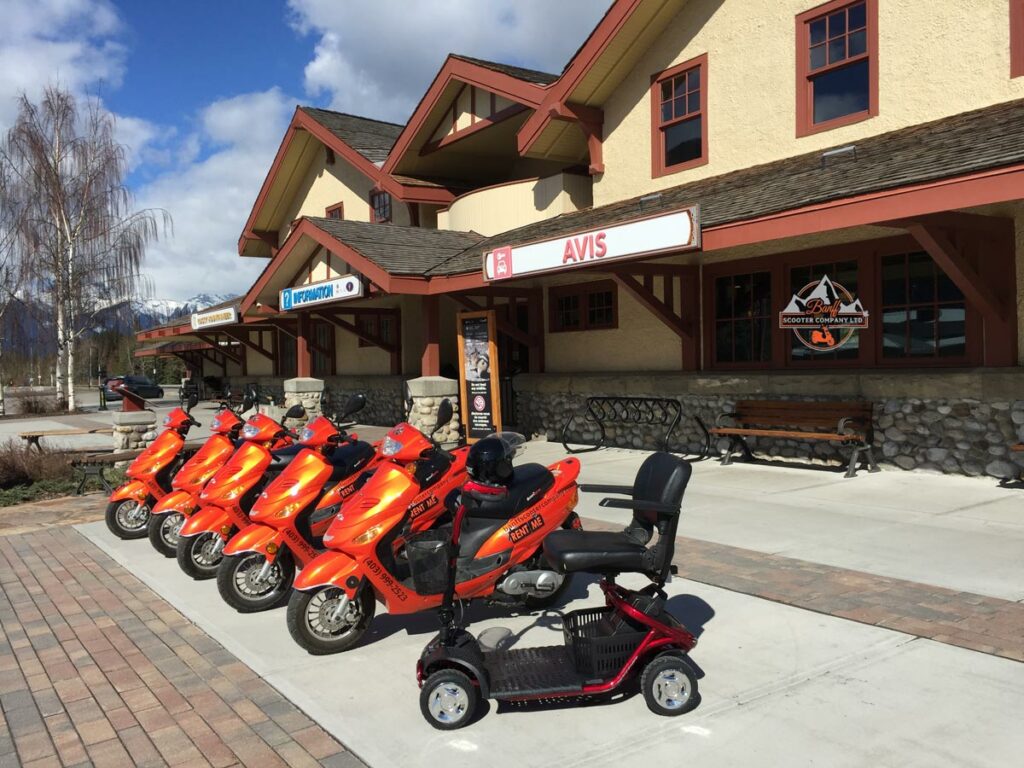 Pricing for a mobility scooter
Ask about our multi-day discounts
Enjoy the freedom to explore Banff's best spots at your own pace, creating a personalized and memorable experience.
Easily accessible via the bus route, our scooter rental shop ensures a hassle-free start to your adventure.
Our rental fees cover essential gear such as helmets, locks, and gas, so there are no surprise costs during your outing.
Here are our most common questions
Yes!  For a fee of $40 ($60 return), we can deliver a mobility scooter anywhere within the Banff townsite.